CDS Investment in Aylesbury plant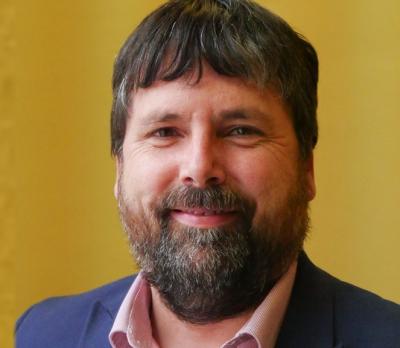 content courtesy of The Print Business
CDS investment follows reorganisation in Aylesbury
CDS has updated its print capacity, adding Watkiss Squareback and Horizon HT30 trimmer to improve efficiency at its Buckinghamshire plant.
CDS has revamped production facilities at its Aylesbury plant, installing finishing equipment to follow investment in Canon presses.
The company has now taken a Horizon HT-30C three-knife trimmer, Watkiss Squareback booklet maker is waiting for a Perfecta guillotine to be delivered in the next few weeks. The booklet maker can run inline with one of the company's Varioprint mono presses or can run offline from manually fed sheets.
It completes an end to end shake up for the business under operations director Ian Wilton (pictured) who joined the company last year. "I left Oxuniprint looking for a new challenge and was lucky enough to be interviewed for this job. I had been at the previous company for ten years, had just installed a new press so it was set up for the next five or more years and I wanted to do something different."
The Aylesbury factory is part of the ten-site CDS network and works closely with the print management team in Leeds. As a consequence more than 80% of its work is under contract to local authorities, universities and public bodies. It has geared up to handle the spikes in demand that this work generates with two Canon C10000 and two new ImagePress C850 colour printers along with a C6011 and C700, giving six colour and five mono presses.
"We're growing quickly and had to ensure we have the equipment to meet demand and continue to deliver the high level of service and the quality at speed our customers are accustomed to," he says. One of the latest customers is a vocational training business where almost all products need to be perfect bound.
The company already has a Horizon perfect binder, but was trimming on an ageing guillotine. That is being replaced by a Perfecta 78 Eco, supplied like the Horizon by IFS, but will not be needed for trimming as the HT-30C has taken over. It runs at 200 cycles an hour and holds the settings for 40 jobs in memory which can be recalled at a touch on the control panel.
"The guillotine operator is delighted," says Wilton. "There has been an increase in productivity of at least 40% in perfect bound books." It has as a result created more capacity in standard guillotining jobs.
The plan is now to use the capacity to grow direct clients alongside those that are managed by CDS globally and so flatten out the peaks and troughs of production. Wilton is also in charge of the on site production units that CDS operates at Queens University in Belfast, Middlesex University and Waltham Forest Council in north east London.
"After I joined the first step was a bit of restructuring and the next thing was to get some investment," he explains. "We have chosen wisely."